Post by Rabbit on Mar 20, 2019 18:30:00 GMT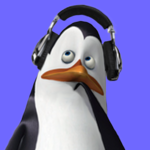 My plots were made with the B pads (fitted stock) as were Rtings measurements.
If I'd known I would have measured both pads. Too bad Rtings didn't measure both pads, would heave been nice to see the difference.
They mentioned the amount of bass is lower in the A pads (and thus the treble stands out even more).
Good to have choices indeed.
Excellent headphones but the treble peak bothered me the short time I listened to it.
For monitoring it may be welcome, maybe even for mastering as one dials back that lifted part of the FR a bit.
This is the area where most headphones have peaks anyway.
Yes Frans, it comes with two sets of pads. The fitted ones are normally the 'balanced' pads which are the ones I use most of the time. They add a boost in the bass of 3dB or so which suits me and also helps to counter balance the treble peak up there at 8kHz or so. The analytical pads are softer and have a different number of holes in them for leakage. (Exactly the same arrangement as the DT770 and dt990 pads with the holes in the back for that leakage) They basically loose a bit of the bass, giving the impression of a clearer treble. Imaging on the A pads is amazingly good which is possibly why they're aimed at people using them for monitoring. Working on video audio is incredibly easy on the ears with them and the accuracy of its 'pinpointing' sources is excellent.
The reason I prefer the 'b' pads though is they just have lots of lower 'guts' in the sound and I'm just happier with its sound. What surprises me is that they have a very wide 'focus' as far as levels go. Pretty good low down and also loud. A lot of headphones I've had snap in at certain points and some can be really touchy where they snap in, but the Beyer is more like a speaker with a diffuse field in that respect. Also, with orchestral sound, the strings sound really well produced generally, to me in spite of thar treble spike. You can hear the bows being dragged over the strings very clearly and their sound integrates well with the rest of the orchestra. Many headphones that I've heard over the years just don't do strings well. They're either syrupy and muffled, or strident and overdone. I think the Beyer does them really well.
They have become my favourite headphone over time. There are times when I crave more top clarity from the Senn HD650 and less top grit from the Fostex th900 headphones I bought 4 or 5 years ago. Also with the Fostex, I do now feel that the cup enclosure causes a slight 'cuppiness' in its sound with some material. Almost like a cavity resonance that needs controlling. In comparison to the dt1990, they sound a bit constricted and constrained.
I finally heard an hd800s. Didn't really care for it if I'm honest. It sounded a bit thin to me so I upgraded my Beyer dt990 to these. Mind you, the imaging on the Senns was way better. The Beyers are more narrow and closed in by comparison.
Two cables as well. Stunning case. Actually, I use my AKG cables because they're lighter and not as long. The Beyer curly is gigantic when stretched out. Same fit as the AKG's.
I also liked the dt1770. Not as brash as the dt770 with again, a lot of weigh but I felt that if I was going to pay Senn 800 prices, I might as well get a semi open and a closed for the same or less money.
The drivers on the dt1990 are amazingly fast. Great transient response. Cymbals are pretty amazing where you hear the body and 'gong' type sound but you also very easily hear the hits from the wooden sticks.
I went out last week doing a video with binaural sound and used the dt1990 to monitor. Just stunning. Could place everything with my eyes shut.
Edgy recordings can get close to sibilance and a bit gritty with them, but for me, it just helps with a bit of clarity at the grand old age of 65!
The Beyers have come down in price and quite honestly, I don't know of much else that can match them at £399. Moved my £300 barrier up by £100 now because of them.

I think Beyer did a great job on their sound and the build is just stunning.